SFINKS MIXED IS THE IDEAL FESTIVAL TO ENJOY WITH THE WHOLE FAMILY
Children get their own festival in the Kidz Village. No less than one third of the festival site is completely devoted to the little ones and slightly less little ones. With the large program there is something for everyone! Let loose on our legendary bouncy castles and the super cool playground with monkey course.
You can make your own music on the many recycled musical instruments, do crafts in the creative workshops or enjoy yourself in the fun dance lessons and djembé workshop with Sidy Cissokho. Move the big Dance-me giant yourself – an installation of Ultima Thule, make fun flags with Fiesta! and transform into your favorite hero or animal at the grime mode.
There is a baby bar for the little ones, where you can give (breast) food in peace. And there is also a changing table, a refrigerator and a microwave oven.
Everything under the professional guidance of Jawadden vzw, who also provide extra playing moments!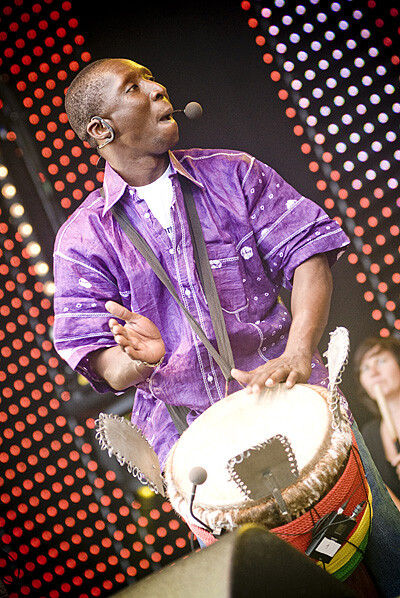 Workshop djembé with Sidy Cissokho:
Duration: 1 hour
Thursday and Friday at 16:30 and 18:30 Saturday and Sunday at 13:00, 15:00, 17:00 and 19:00
Sidy Cissokho, griot and master percussionist from Senegal, used to tour the world as a solo dancer with the Ballet National de Sénégal and often accompanied Youssou N'Dour on tours. Griots can be compared to the troubadours who tell the traditions of their country through stories, music, songs, dance… His non-profit organization Jali Kunda organizes all kinds of workshops and concerts, in which Sidy shares the musical wealth of West Africa and, on the other hand, initiates health care projects, including the volunteer organization SORA.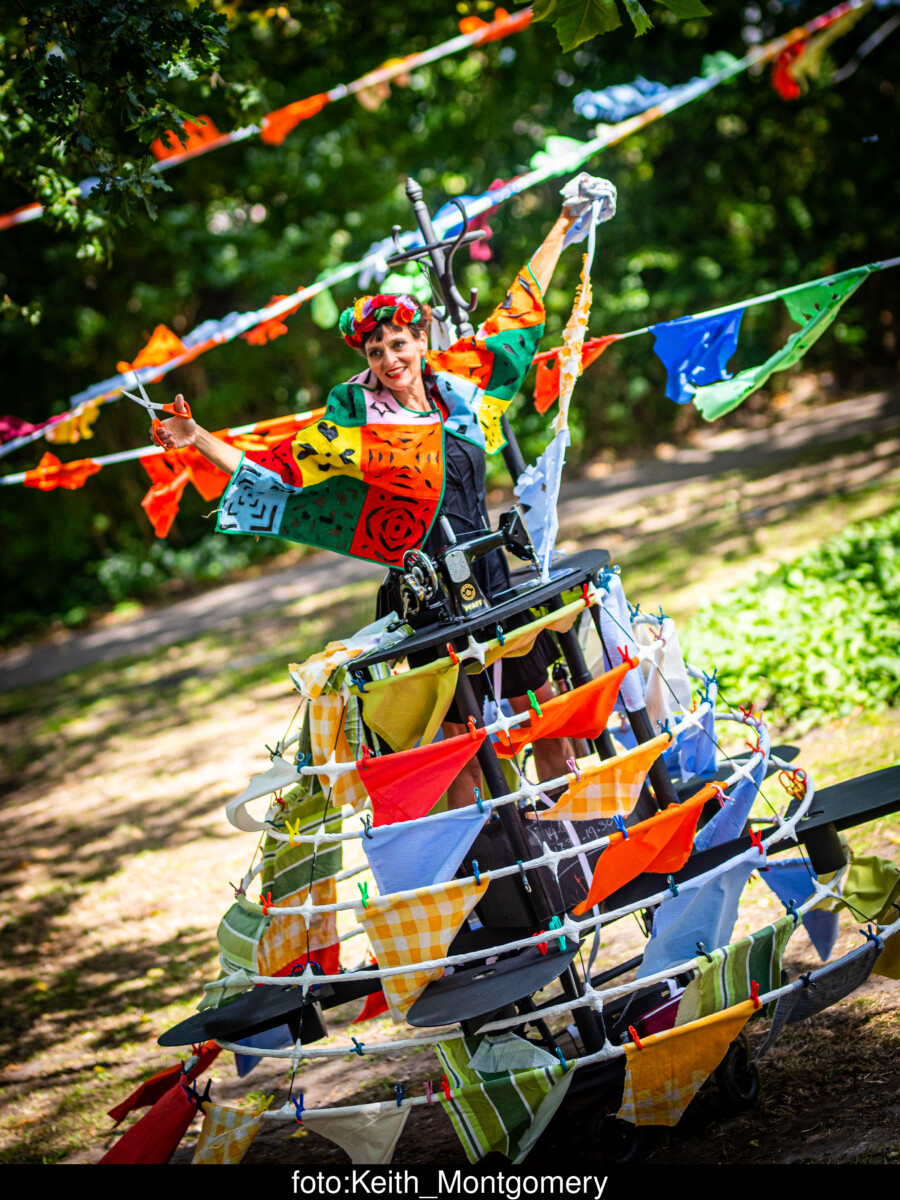 Fiesta!: Mexican sling:
Saturday and Sunday between 13:00 – 16:00 and 17:00 – 20:00
Fiesta! invites people to work together on a Mexican garland, creating a connection between different place
s of the festival. Everyone can participate. Take a piece of the riding crinoline and cut it into a nice shape. All those shapes are sewn together and while the crinoline of the high lady becomes emptier, the garland becomes 
fuller and longer.